Chicago @ LCS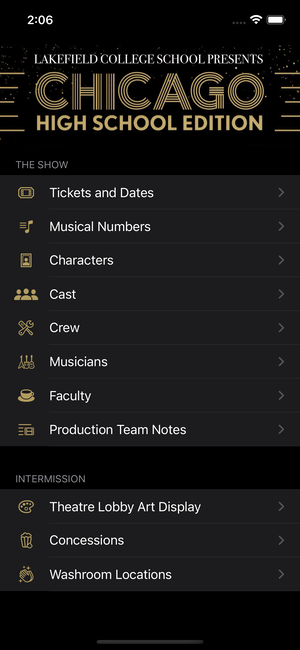 For the thousands of Lakefield College School alumni, parents, faculty, and students, Chicago @ LCS is the definitive archival source of information regarding the 2019 production of Chicago: High School Musical – one of the school's most successful musicals ever.
Relive old memories by finding your friends, children, and favourite teachers amongst the Characters, Cast, Crew, Musicians, and Faculty areas of the app.
Privacy Policy
No data, personal or otherwise, is collected, transmitted, or stored by this application.
Support
If you have any questions or concerns about the app, please contact Russell Gordon.